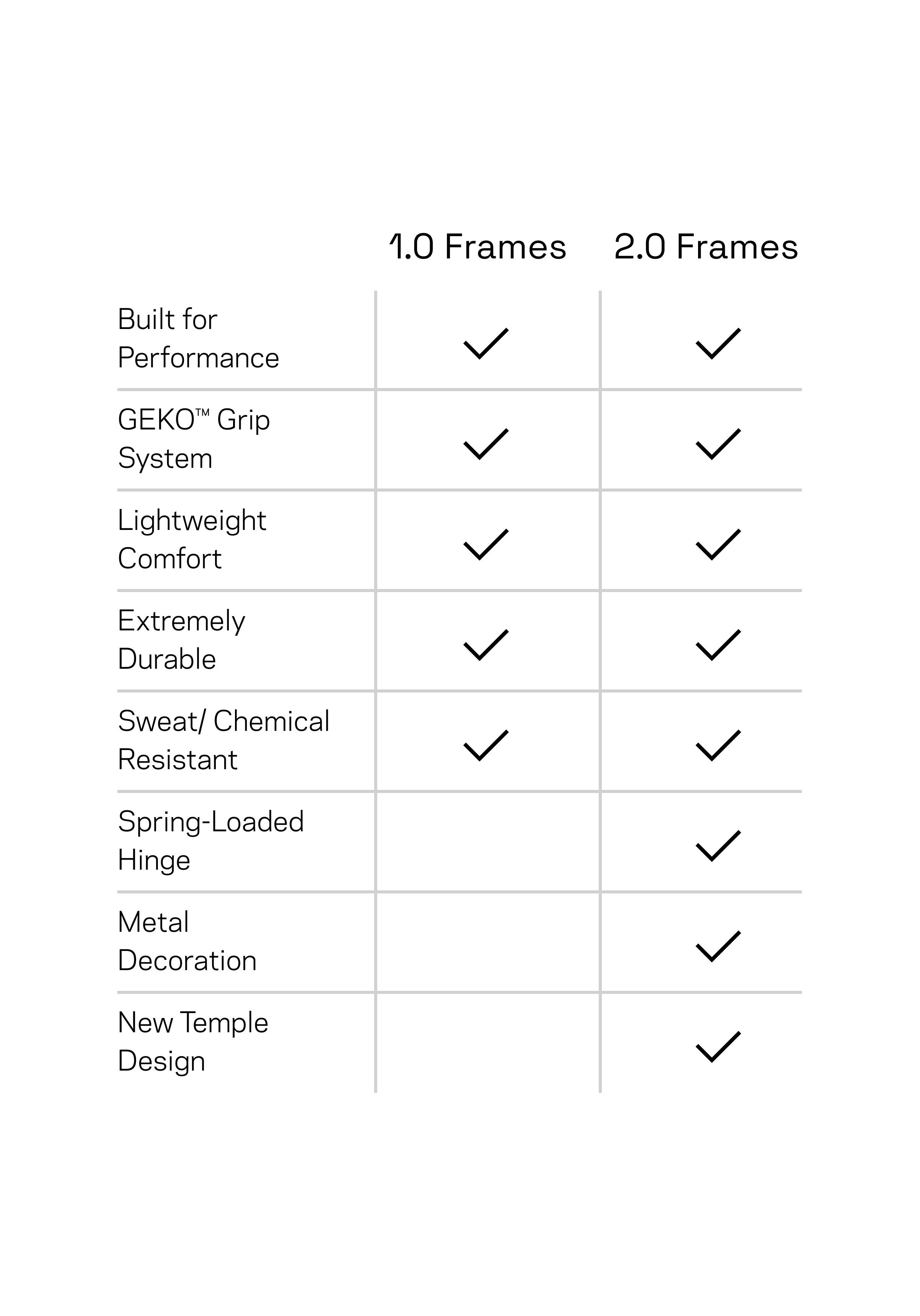 LIGHTWEIGHT
COMFORT
SWEAT/CHEMICAL
RESISTANT
NO-SLIP
GEKO™ PADS
2 YEAR
WARRANTY
FOG
RESISTANT
PREMIUM LENSES
AND COATINGS
NO PRESSURE
POINTS
Ultra-
Lightweight
Nylon
The Rory's TR-90 nylon frames won't warp, and are significantly lighter, stronger, more durable and chemical resistant than industry-standard materials like acetate and polycarbonate.
Patented Fit and Retention System
WON'T SLIP OFF YOUR FACE.
And forget about those painful pressure points on your nose.
Inspired by the soft but amazingly sticky feet of the Gecko, our patented GEKO™ fit and retention system features a proprietary elastomer for nose and temple pads that's hydrophilic, chemical resistant and supports multi-directional traction with comfort. No matter how sweaty you get and which way you move, bounce or shake, you'll never have to worry about slippery frames sliding down your nose or falling off your face.
Find Your Fit
Each pair comes with three different nose pad sizes to customize fit for a wide range of nose bridge widths.