RORY 2.0
Shockingly light and packed with performance tech, our Rory frames perfectly blend lifestyle look with powerful features.

Built on a foundation of award-winning design, these frames use ultra lightweight TR-90 nylon (lighter and more durable than traditional materials), custom-built spring hinges (for better retention, fit, and shock absorption), and GEKO™ proprietary grips for enhanced fit and feel when you start to move.

It all comes together to deliver a meticulously engineered frame that you can rely on no matter where you take it. Put them on and feel the difference immediately.
Ultra Lightweight
Comfort
Premium Lenses
and Coatings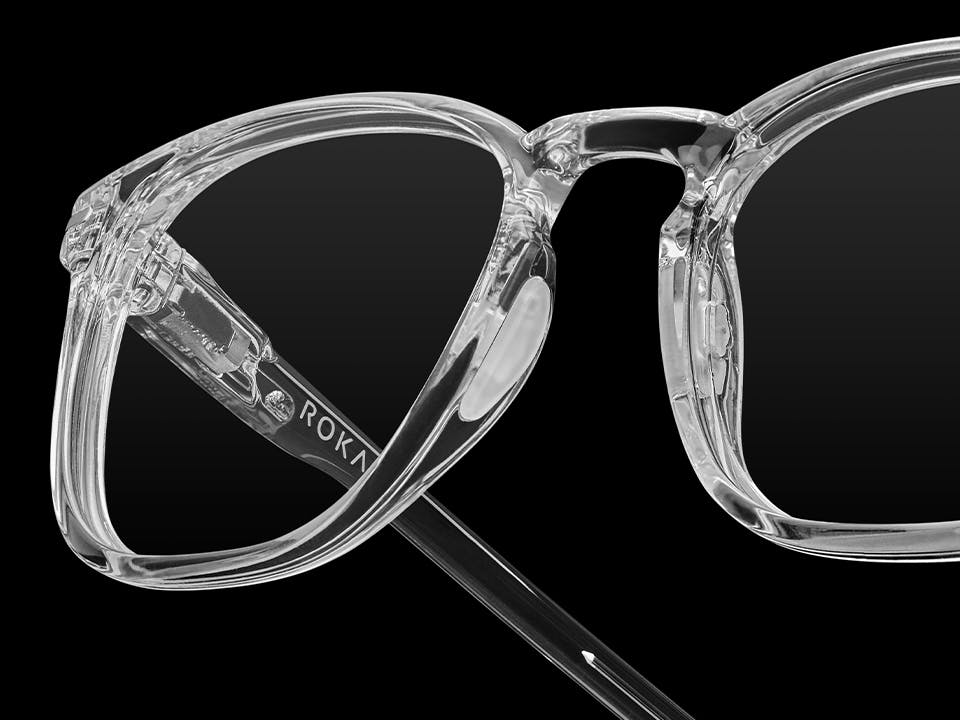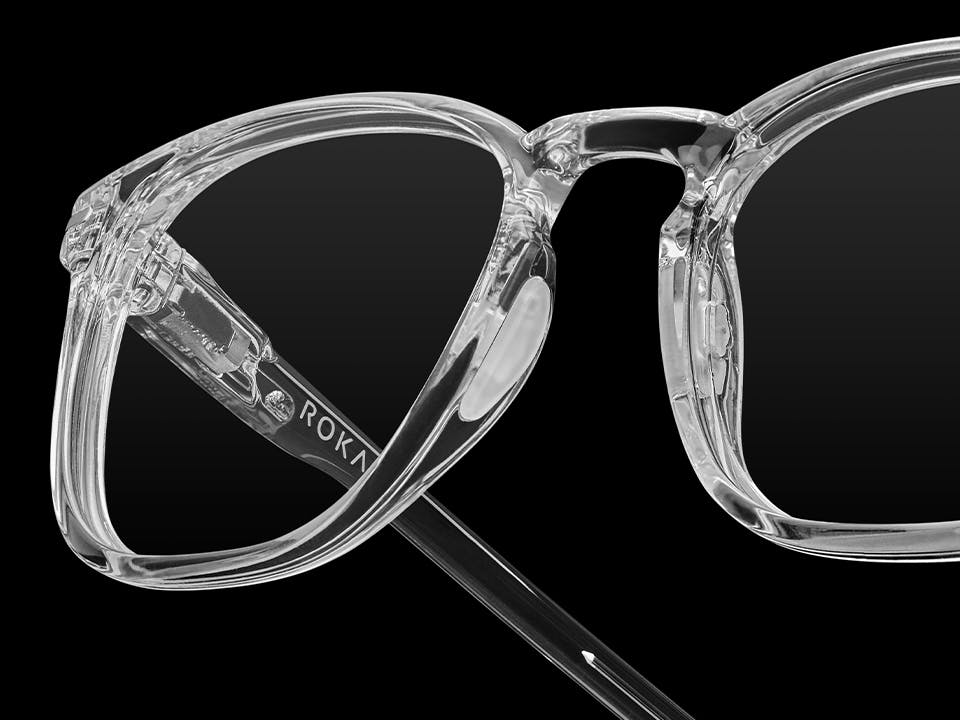 Ultra- Lightweight Nylon
The Rory's TR-90 nylon frames won't warp, and are significantly lighter, stronger, more durable and chemical resistant than industry-standard materials like acetate and polycarbonate.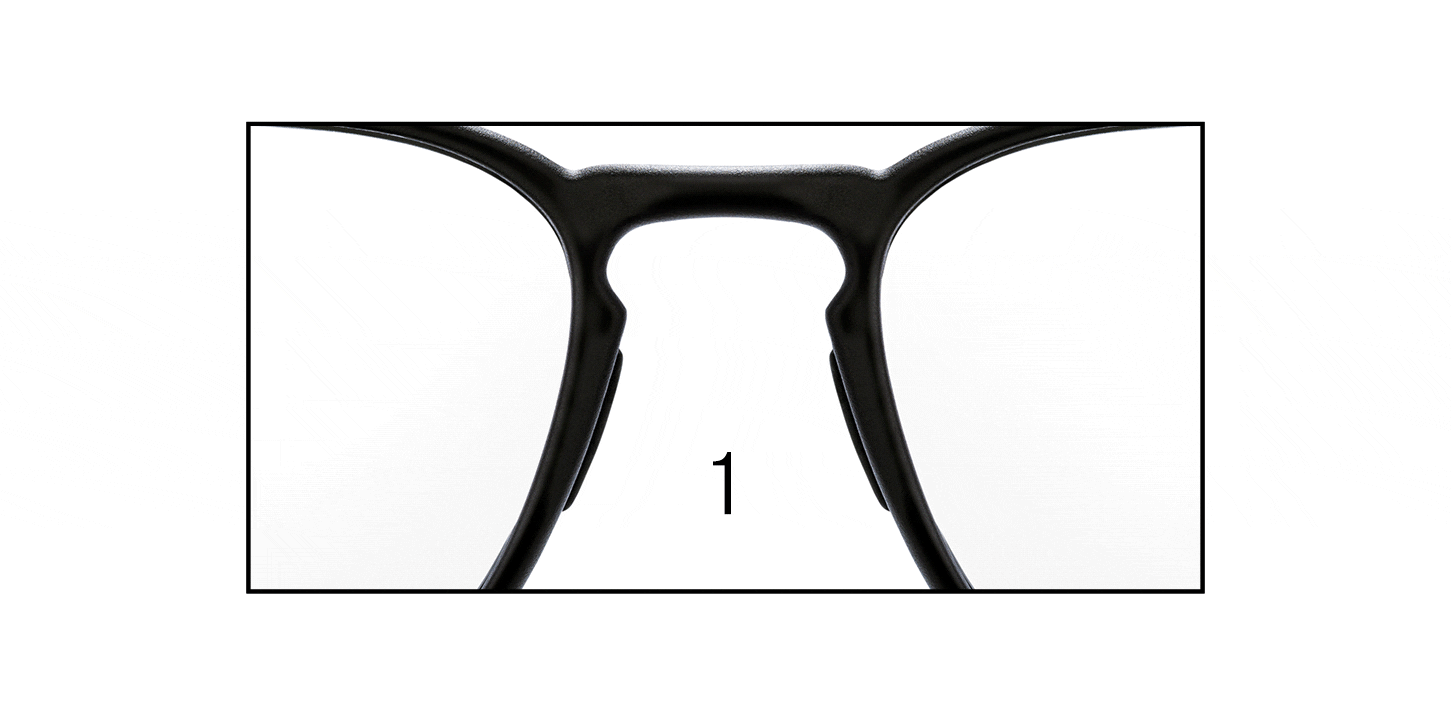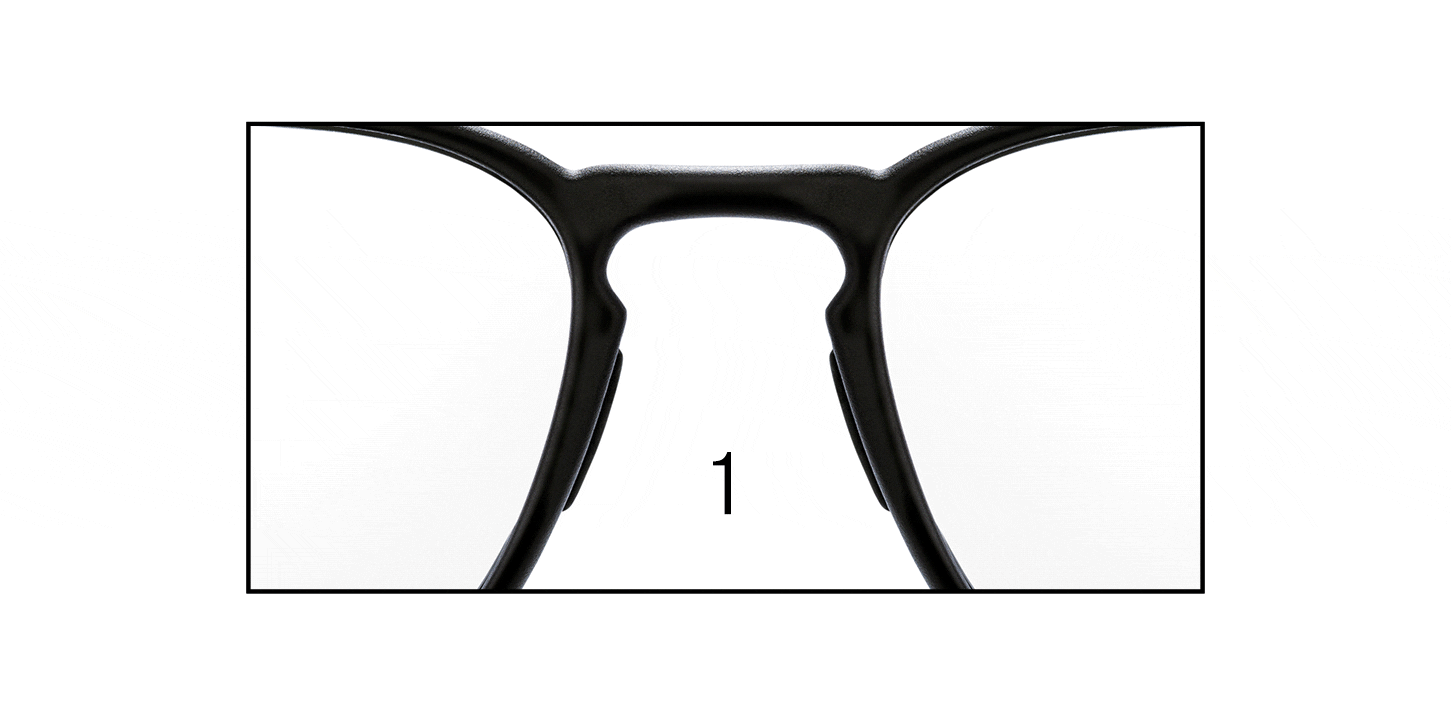 Find Your Fit
Each pair of frames comes with three different sized nose pads to allow you to dial in your fit.
SPECIFICATIONS
FRAME

NYLON INJECTED FRAME
Injection-molded TR 90 nylon frames designed and built for fit and comfort
Durable, lightweight and flexible
High impact strength
Chemical and sweat resistant
Dimensional stability in both hot
and cold environments
ADJUSTABLE TEMPLES
Stainless steel core wires in the temple allow for adjustability in fine tuning your desired fit.
GEKO™ COMFORT AND RETENTION TECHNOLOGY
Patented biomimicry-inspired GEKO™ Pads on the temples and nose for optimal multi-directional traction and comfort.
Proprietary ROKA Blend Thermoplastic Elastomer (TPE)
Enhanced Shock Absorption and Traction
Hydrophilic Properties - Tackier When Exposed to Sweat/Water
High Chemical Resistance
High Environmental Stress Resistance
INTERCHANGEABLE GEKO™ NOSEPADS
Each pair of frames comes with three different sized nose pads to allow you to 
dial in your fit. Each nose pad features GEKO™ technology to secure the nose pad in place while active.
PREMIUM SPRING HINGES
Seamlessly integrated hinges engineered for performance, comfort, and fit. These durable stainless-steel hinges will never wear out or require any tightening. They provide stable retention and keep the temples either in fully open or fully closed positions without ever becoming floppy or loose.
DIMENSIONS
52 mm lens width, 40.8 mm lens height
19 mm distance between lenses
140 mm temple length
WEIGHT
19g
FIT
Anthropometric-based design and shape based on global headform standards for ultimate fit, comfort and performance in most conditions.
LENSES

PREMIUM COATINGS
All ROKA performance eyewear has the following lens coatings.
Scratch resistance Highly abrasion-resistant coating which increases surface hardness allowing lenses to exceed testing requirements.
Anti-fog Reduce fog and water formation on the lenses. Smooth coating surfaces allow for easy cleaning after use.
Hydrophobic/Oleophobic Help repel water and reduce oil buildup.
Anti-Reflective Reduce glare and unwanted reflections
LENS MATERIAL
Lens material options for this frame are below.
Polycarbonate Thinner than mineral glass by up to 25%, lightweight with increased impact resistance.
Trivex Best optical clarity (centrally and peripherally), ultra lightweight, increased impact resistance and resistant to chemical and stress.
OPTICAL TYPE
Readers Non-prescription lenses that have magnification (+ power). Designed to enhance up close reading and do not require a prescription to purchase. Power range offered- +0.50 to +3.00 
(in +0.50 diopter increments).
MISC

STYLE NAME
Rory 2.0
INCLUDES
Case, microfiber bag, multiple nosepad sizes
DURABILITY
All ROKA performance eyewear has been validated through extensive mechanical and environment testing to ensure that durability and reliability exceed customer expectations.
CLEANING
Hand wash with mild soap and water.
PATENTS
View all ROKA patents here.